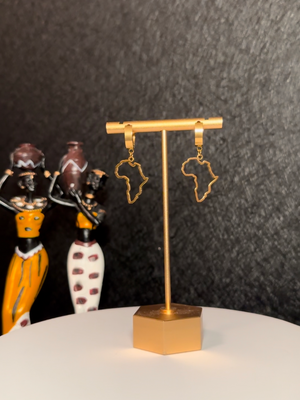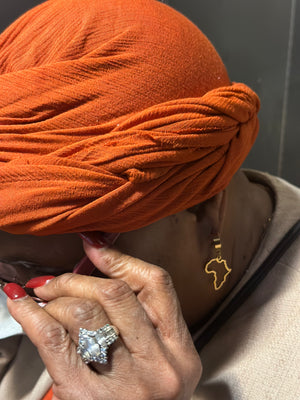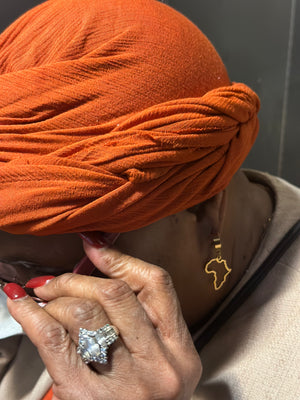 Introducing our exquisite Africa Dangle Earrings, where elegance meets boldness in the most captivating way. Crafted with precision, these earrings are a stunning fusion of simplicity and statement-making allure.
Despite their petite size, these earrings command attention like no other. Each delicate dangle showcases the timeless beauty of Africa, capturing its rich culture and vibrant spirit. The intricate detailing of the Africa-shaped charms adds a touch of authenticity and uniqueness to every pair.
Made with high-quality materials, these earrings are designed to be lightweight, ensuring comfort throughout the day or night. The sleek silhouette and polished finish exude a sense of sophistication, making them the perfect accessory for any occasion.
With their effortless charm, these earrings effortlessly elevate any outfit. Whether you're dressing up for a special event or adding a touch of elegance to your everyday style, these earrings are the perfect choice. Their versatility allows you to pair them with casual ensembles or dressier attire, making them a must-have in your jewelry collection.
Make a bold fashion statement and embrace the enchantment of Africa with these captivating earrings. Don't miss out on the opportunity to own a pair that embodies the essence of Africa while commanding attention with its understated beauty. Order your pair today and let your ears steal the spotlight!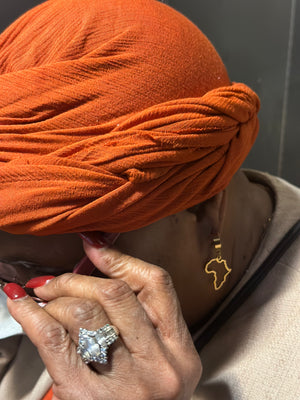 Happy
I was truly happy with the fast shipping. And the earrings are a very good quality.
In love
I had already purchased your welcome back home necklace and got so many complements. So, while sharing your website with a friend, I came across these earrings and had to have them. They came today and I put them in immediately. I'm in love. I'll be buying more from you.
If you're looking for quality jewelry that makes a statement, don't scroll any further. You're in the right place and You'll love it! Thanks Chantal 🥰🥰🥰🥰
Gorgeous
They are gorgeous. Lightweight and very comfortable. Got many compliments on them.