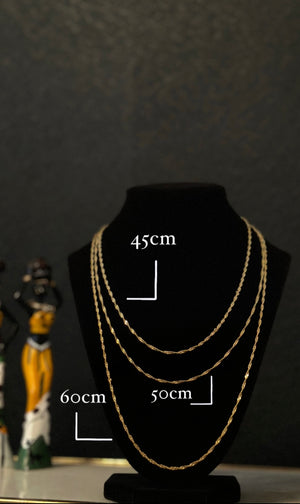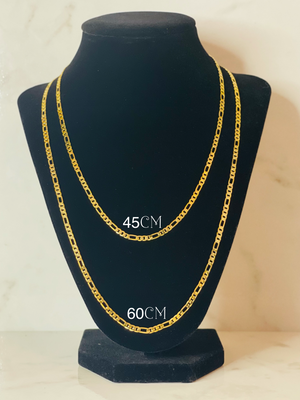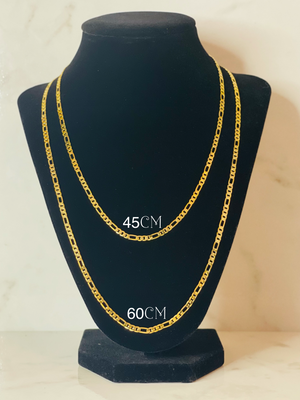 In case you want to purchase an extra chain or the necklace you ordered requires a longer chain, you can choose between 3 different lengths: 45, 50, 60cm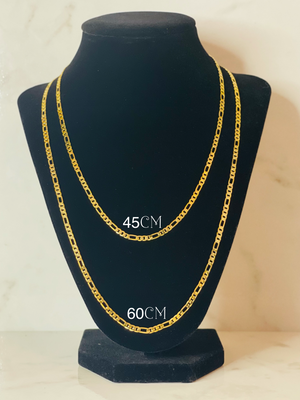 Used as a basic everyday chain; A1
Perfection
I've been sleeping in mine with no problems. They're beautiful, I was able to get my 2 charms on to them with no problem. Thank you!!!
Extra chains
I wasn't looking for the thin ones but that's on me still high quality and very nice to wear
Love!
I love this necklace. It was the added layer I needed to complete my look! Nice, clean look.
Cool length
It was the length I was looking for. I love it