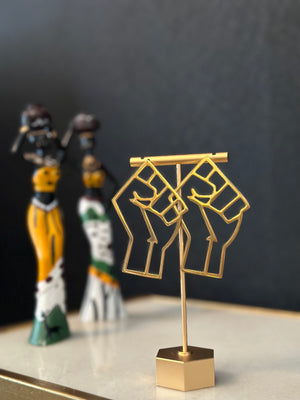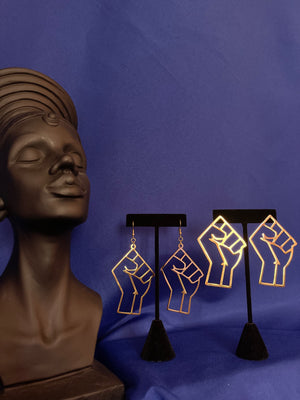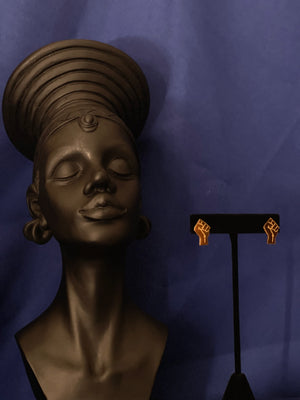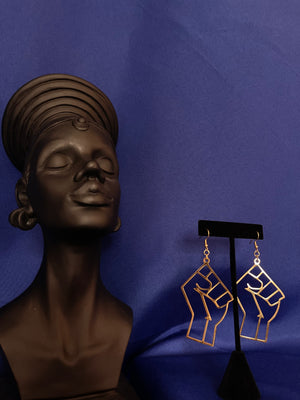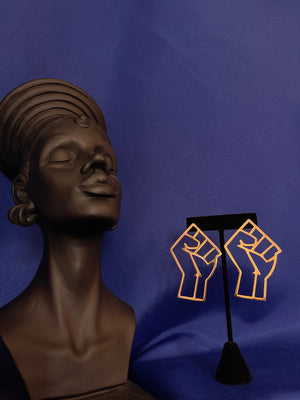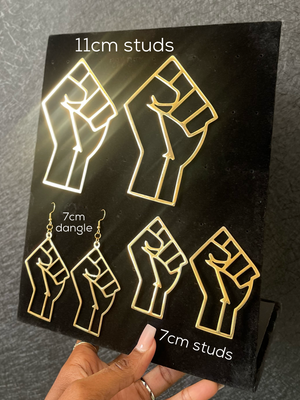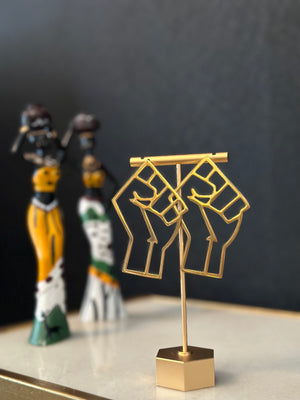 Lightweight, nickel free, tarnish free earrings. Select styles available in silver and gold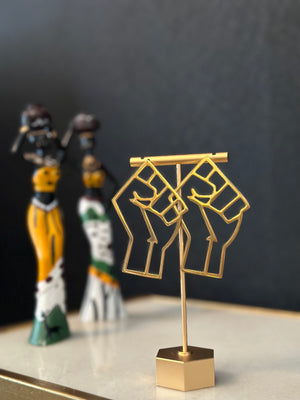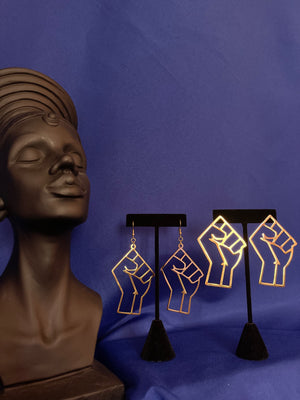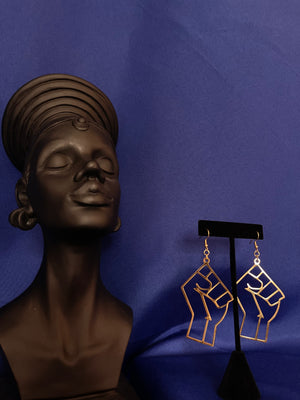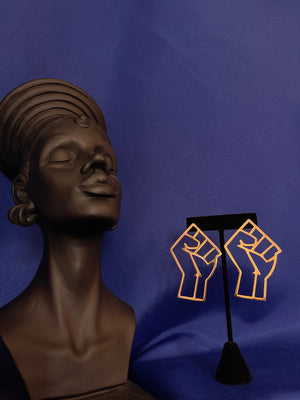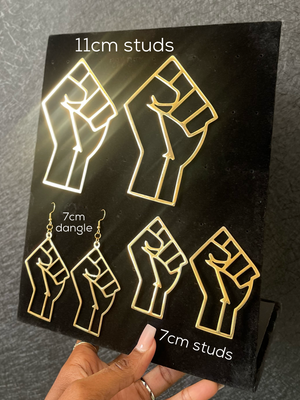 The Bomb!
I love my Chantel J Fist Up Collection. The quality and the look is great! I have received so many compliments. I'm ready to order again.
Fist Up Collection
I absolutely love these earrings. I ordered them in silver and gold.
Elegantly Empowering: Chan'tal J Fist Up Collection Review
As a bald girl, Chan'tal J's Fist Up Collection earrings made me shine in European crowds, especially London. Lightweight, top-notch quality. Admiring stares everywhere. A must-buy! 👏"
Just amazing
Light and perfect for all occasions
My New Favorite Things!
OMG! These arrived just in time for my online B'day feature and I haven't stopped wearing them. I'm not a big earring person normally. I'm always worried about the weight and where they will land but as a performer I need bigger earrings to make a statement. These girls hit all the points. They are light, subtle but stand out when the light hits them just right. You know I came in all my Blackness when I put these on. Love these earrings! I bought the 7cm dangles in gold tone, will have to buy them in silver too. LOVE THEM!!!