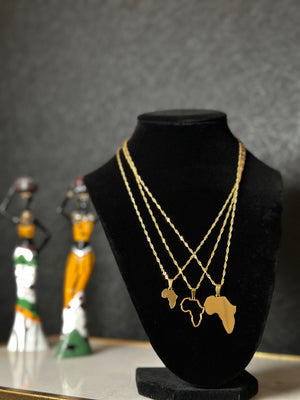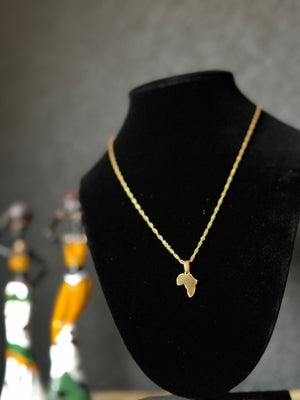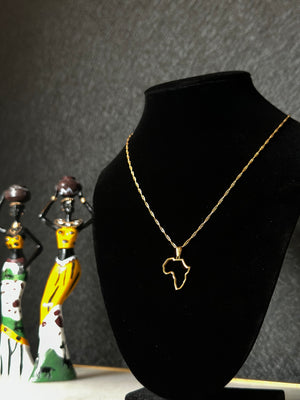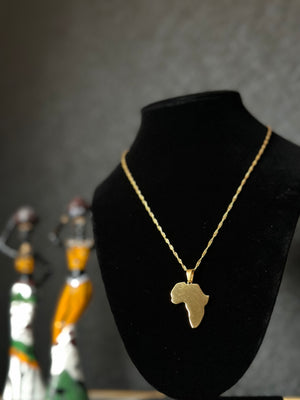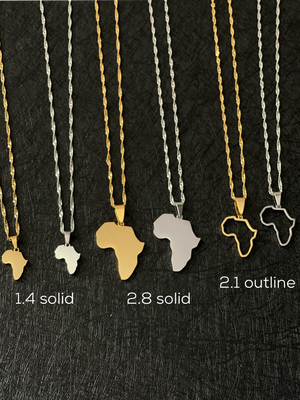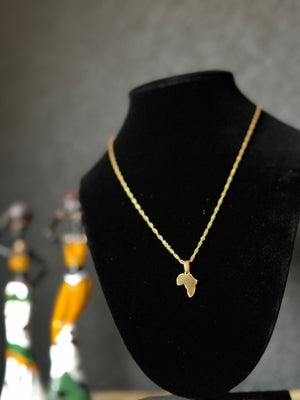 Motherland Necklace Collection
Africa Map Necklace is gold plated for both men and women.
Outline and solid necklace chains are available in 45cm,
50cm and 60cm length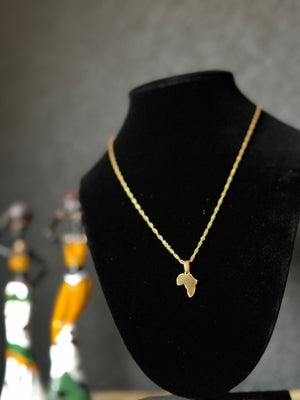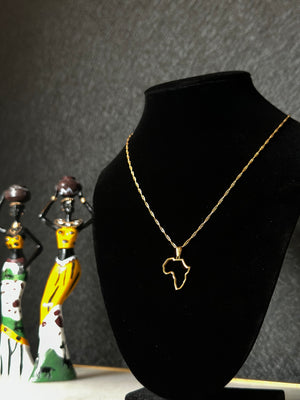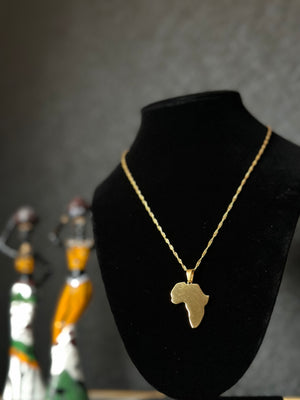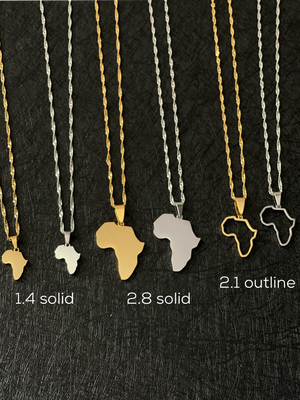 Amazing In All Ways!
From the craftsmanship of my piece to the quality of the customer service I received, EVERYTHING was and is AMAZING! I wear my solid gold Motherland necklace proudly with everything and I can feel peoples' eyes fixate on it as I walk by, It's my favorite thing to put on everyday. 10/10 I'm going to be buying more from Chan'tal J again soon!
Motherland Necklace (Gold)
The motherland necklace (gold outline 45 x thin ) is a beautiful piece by itself or layered with another necklace. I pair this with the fist up necklace and I wear them together all the time. I receive many compliments on them and have even told my friends to go follow the IG page for more content so they can make their own purchases!
Motherland Necklace Collection
Perfect!
I love my necklace! This is my second one and I always get so many compliments on it!
Absolutely beautiful
This piece is absolutely beautiful. I bought one for myself last year and loved it so much, decided to get another one to gift to my cousin for her birthday in October.